Fault Analysis
We have the skills and expertise to use advanced analysis techniques to dig deep into any electronic problem and identify the root cause and the full possible causes of same. These analysis techniques can be applied to pure electronic repair of equipment or to provide a valuable service to customers who require early life failure analysis. We provide the results of our analysis in a variety of reporting options and also can suggest various options on corrective action.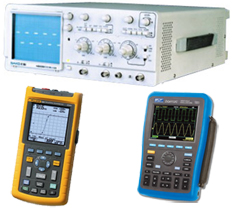 Every electronic equipment failure happens for a number of reasons and in most cases there is a definite progression of actions and consequences that lead to a failure.
Electronix Services has the capability and expertise to investigate and trace the cause and effect trail from the end failure back to the root cause. By using what evidence remained after the fault, and through discussions with people involved in the incident, all the non-contributing causes are removed and the contributing causes retained.
Our primary aim when employing the fault analysis process is to identify the root cause(s) of a problem in order to identify the most appropriate and cost effective corrective actions that will prevent that problem from ever recurring.
We have extensive expertise in fault analysis of electronic assemblies, printed circuit boards (PCBs), printed wiring boards (PWBs) and electronic components such as integrated circuits (ICs), memory chips, transistors, diodes, capacitors, resistors, LEDs, power modules to name just a few.
We have analysed electronic devices, components and assemblies for ESD, EOS, corrosion, solderability, vibration, thermal fatigue, connector failures and are very familiar with analysing issues such as generalized corrosion, bond pad corrosion, electrical contact problems, wire bonds, BGAs, delamination, and electromigration. We also specialise in solder joint failures, microstructural characterization, and solder joint reliability.
The practice of root cause analysis is based on the belief that problems are best solved by attempting to address, correct or eliminate root causes, as opposed to merely addressing the immediately obvious symptoms. By directing corrective measures at root causes, it is more probable that problem recurrence will be prevented. This practice is typically used as a reactive method of identifying the cause(s) of events, revealing problems and solving them. Analysis is done after an event has occurred and the insights derived through the fault analysis process may make it useful as a pro-active method and can be used to forecast or predict probable events even before they occur.